It's been interesting following the extent of sea ice in the arctic through the year. It seemed at one point as if it was going to break the record minimum set back in 2007, but then in mid July the rate of loss started slowing down, taking it well within the "normal" range. I understand this was due to changing wind patterns, so ice wasn't being blown southwards as fast into warmer waters. And early in August even seemed to be increasing slightly. However, it appears to have suddenly taken a nose dive - it appears to have lost around a quarter of it's area almost overnight. Here's the graph for today (7th August 2011):


Just for fun, for people who read this blog in the future, the graph below is normally updated daily: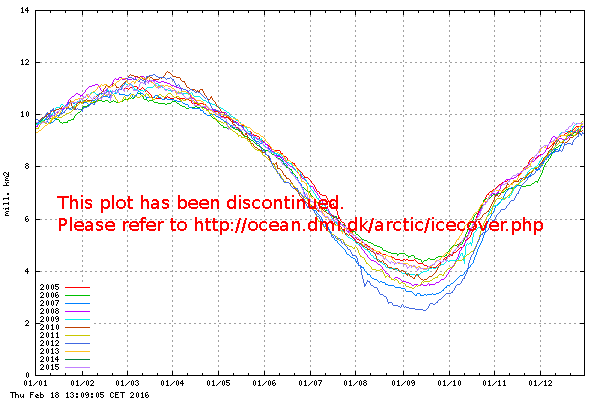 Images are from here: http://ocean.dmi.dk/arctic/icecover.uk.php
Very strange. If it keeps going at this rate it'll all be gone by the middle of next week.
h/t Steven Goddard: http://stevengoddard.wordpress.com/2011/08/07/arctic-to-be-ice-free-by-tuesday/